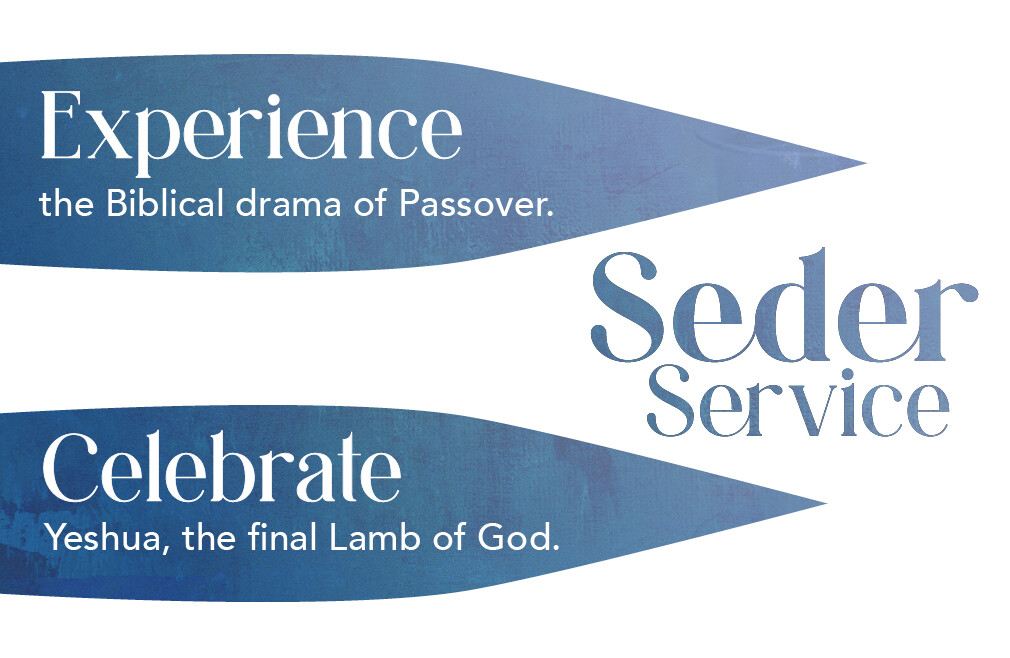 Wednesday, April 05, 2023
,
6:00 PM - 8:00 PM
Location: South Campus Gym
Tickets are now sold out for this service.
Due to the size of the space, we can only seat the number of tickets sold, and you must have a ticket to enter.


Join us for a special presentation of The Feast of Passover: A Drama of Messiah, A Dinner of Theology led by Reggie and Crystal Lisemby. We will celebrate Yeshua, the final Lamb of God Who died for our sins and for our freedom. You will enjoy the delicious Seder Supper of salad, meat, vegetables, drink, and dessert, while experiencing the biblical drama of Passover, which includes a blowing of an authentic shofar or ram's horn from Jerusalem, Hebrew songs, Hebrew prayers, and tastes of the basic elements of Passover, including matzah bread, bitter herbs, and charoset.
*Doors will open at 5:45 pm for parents to drop their kids off in Childcare or the Kid's Program*

---