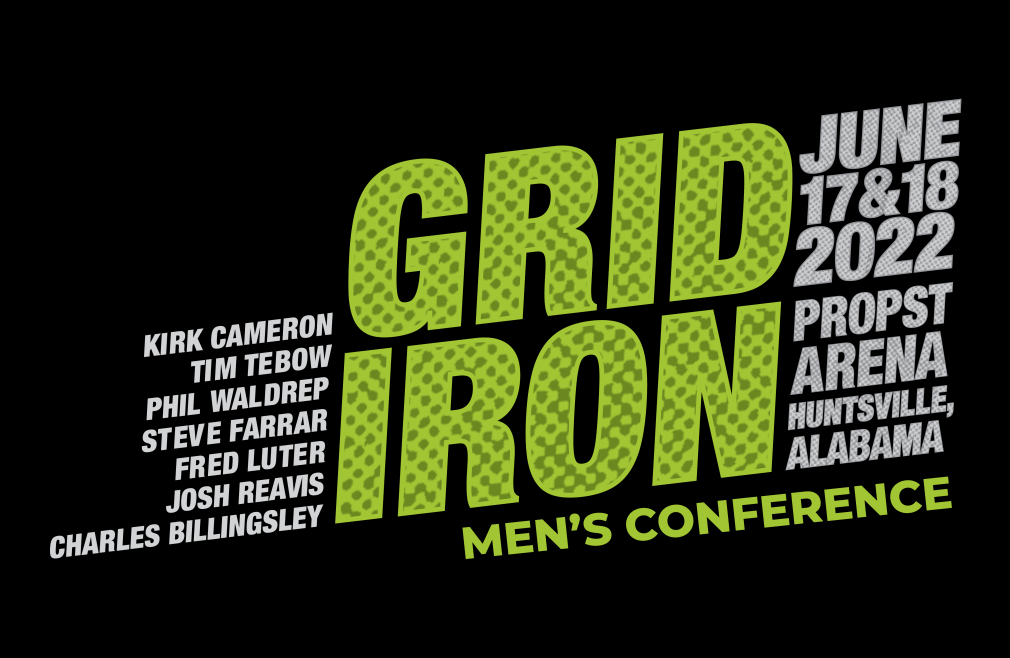 Friday, June 17, 2022 - Saturday, June 18, 2022
---
GridIron Conference
June 17-18 at the Von Braun Center - Propst Arena
The attack on biblical manhood has never been more intense. Imagine a community of men who defy the cultural attack on manhood, hold clear convictions, have bold faith, and stand strong for their families.
The Gridiron Men's Conference is the original place for men to show up and take a stand for Christ. Gridiron is real men dealing with real issues. Join other men in this fast-paced two days of live worship and biblical preaching that equips men to be the leaders we are called to be in our homes and churches. We are men who are clear, bold, and strong.
Tickets:
Purchase tickets by

Speakers
Kirk Cameron, Tim Tebow, Fred Luter, Steve Farrar, Josh Davis, and Phil Waldrep
Musician
Charles Billingsley
Schedule
Friday, June 17
5:30 pm - Doors Open

7:00 pm Worship & Main Session with Kirk Cameron, Tim Tebow & Phil Waldrep

10 pm – Adjourn
Saturday, June 18
7:30 am - Doors open

8:30 am Worship & Main Session with Fred Luter & Steve Farrar

12:30 pm - Adjourn
Questions?
For more information or help with registration, contact Melissa Schuster at 256-704-5678, ext. 224 or click here to email.