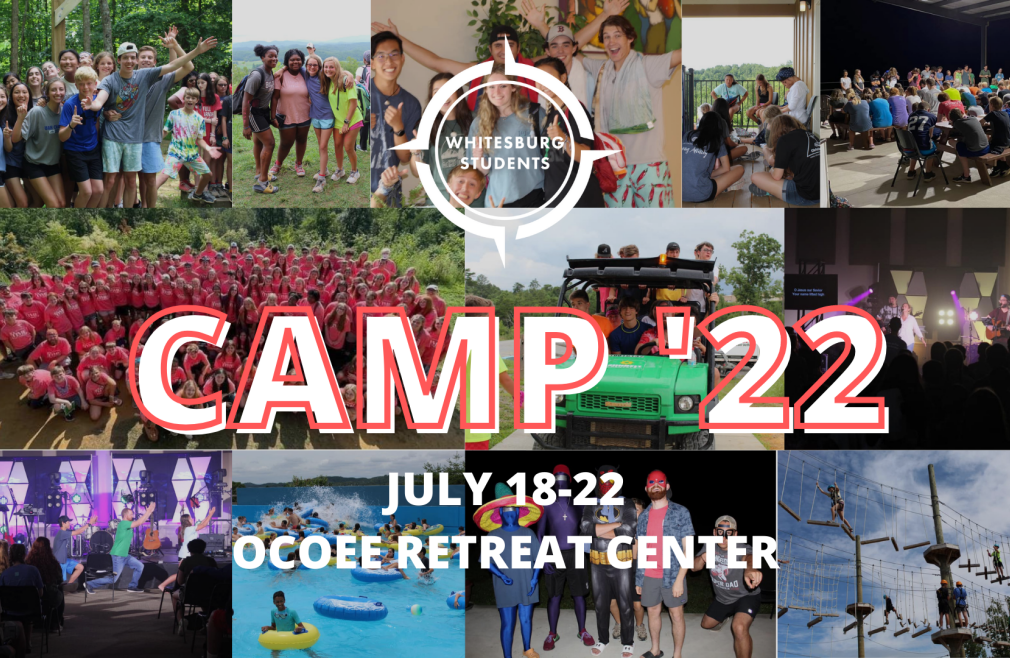 Monday, July 18, 2022 - Friday, July 22, 2022
Student Camp 2022
July 18-22, 2022
Ocoee Retreat Center
Summer Camp '22 is a week full of worship, Bible Study, games and competitions, water slides, ropes course, and so much more! For all students in grades 6-12 (completed). Students will experience a combination of God's beautiful creation and an unforgettable time in Christian community.
Cost:
Regular cost: $300.00
Scholarship application available upon request.
REGISTRATION DEADLINE: JULY 8