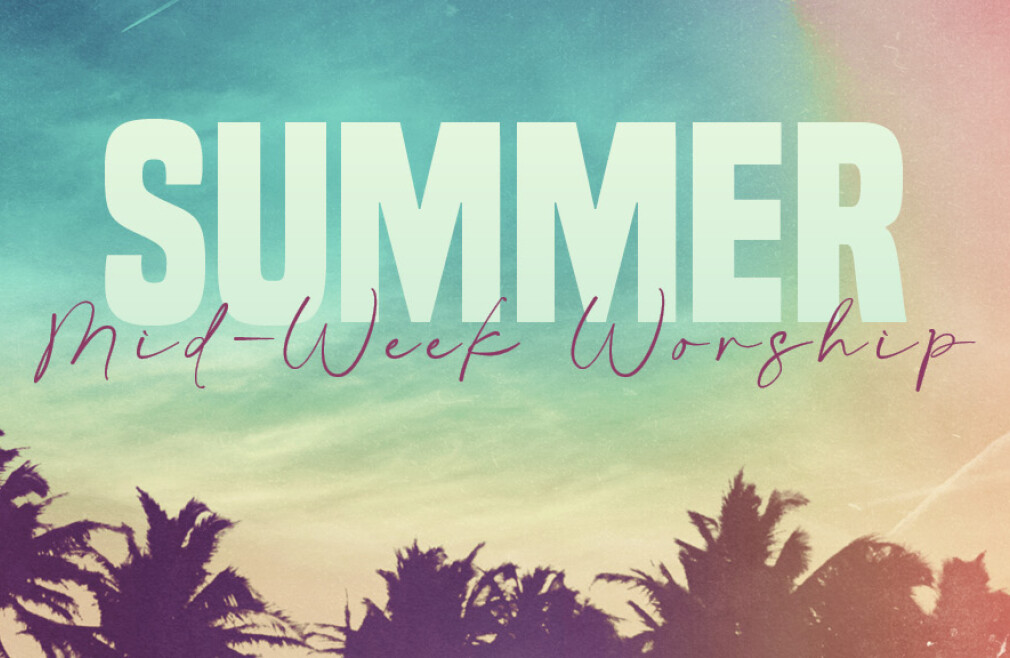 Every Wednesday, from 06/15/2022 to 07/20/2022
,
6:15 PM - 7:15 PM
---
Summer Mid-Week Worship

June 15 – July 20
Wednesday Nights at 6:15 pm at the
Main Campus Worship Center
Join us this summer for six weeks of Mid-Week Worship on Wednesday nights! Worship will be led by Raine Wohlwend, and Pastor Darryl Craft will teach a new series of Hard Questions, where we will examine some of the hard questions we face in today's world and how to approach them from a biblical worldview.

Equip Groups and Wednesday Night Meals will not be offered during the summer session, but we will have childcare and activities for Preschool, Children, and Students!
---
Hard Questions Summer Series




A word from Pastor Darryl about Hard Questions:
After years of ministry, I have heard the following statement many times:
"The Bible says it; I believe it; that settles it." I can hear the loud "amen" from the amen corner. Yet experience has taught me that in the midst of the crowd sits someone who silently struggles and is thinking, "I'm not sure,"
"I have questions," or "I'm struggling."

I am firmly and deeply convinced that the church should be a safe place for people to ask hard questions. Questions that make us uncomfortable, questions that make us think and examine what we believe. Why do I say this? Because I have complete confidence in the Bible and in Jesus Christ. I am convinced that we must answer the "hard questions," or we will continue to risk the faith of the next generation. Young people see the shallowness of most people who claim to be Christians and are unwilling to simply swallow pat answers and clichés from them. Let's step up and allow honest and open dialogue, believing in the power of the gospel and the authority of God's Word.

This summer, it is my desire that these topics will help you to
strengthen your faith and lead you to engage in relevant, meaningful conversations with those who are unchurched and/or far from God.
See list below for schedule and sermon titles.

June 15: Understanding Evil
Does God cause bad things to happen? If God is sovereign, good,
and loving, why doesn't He stop so much evil?

June 22: Church Discipline
What does the Bible say about church discipline? Why is it important?
How should it be carried out?

June 29: When Love Hurts
My child says he/she is gay, what do I do?
I work with someone who says he/she is transgendered; how do I respond? What about pronouns? And many more questions…

July 6: When Politics Divide
Do politics have to divide God's people?
What issues are negotiable and non-negotiable?

July 13: Church?
What is the "church"? Why does it matter?
Can I be a Christian and not attend a local church?
I have been hurt by the church, what do I do now?

July 20: Are these the End Times?
With so much fear, negativity, and dread in the world,
how can I live with hope and faith?
Click the button provided for the Hard Questions 2022 Summer Series page.

Hard Questions 2022 Summer Series Page, Click Here
For more information, please contact the church office at 256-881-0952.