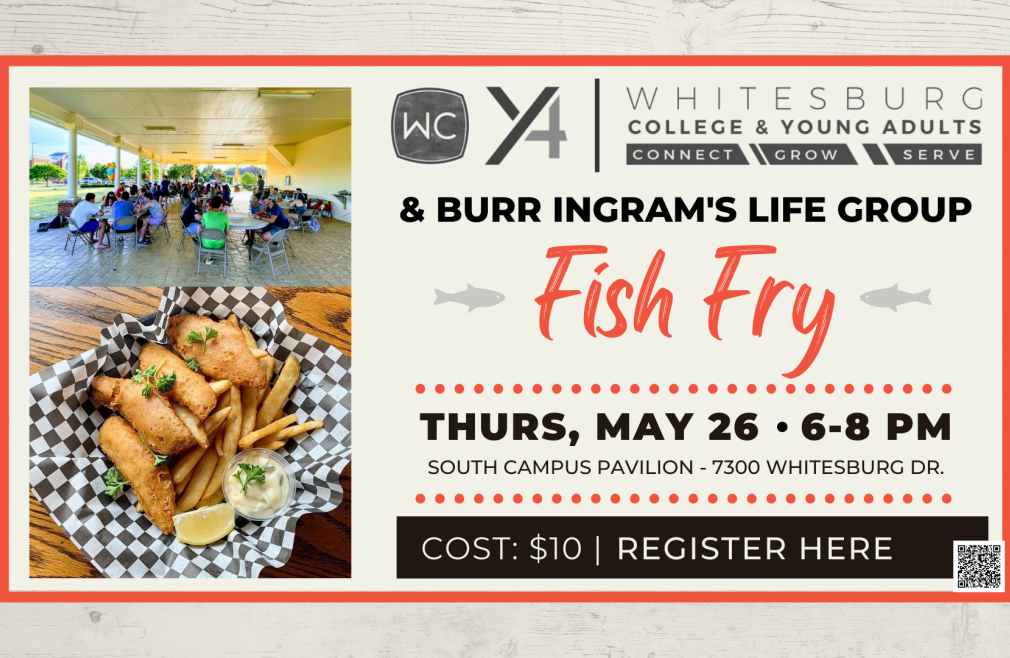 Thursday, May 26, 2022
,
6:00 PM - 8:00 PM
All College and Young Adults are invited to join with Burr Ingram's Life Group for a FISH FRY fellowship at the Pavilion!
Cost is $10 per person.
For more information contact the College Ministry at 256-704-5678, ext. 201, or click here to email.