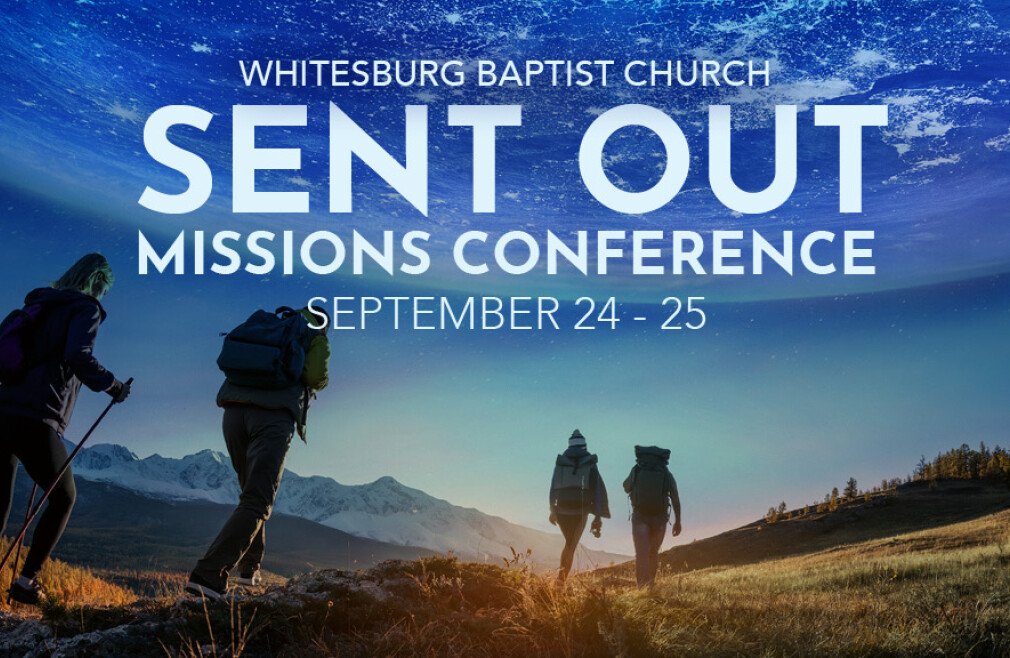 Saturday, September 24, 2022 - Sunday, September 25, 2022
"Then after fasting and

praying they laid their hands on them and
sent them off."
Acts 13:3
Let's come together to send out this fall, as we host our Sent Out Missions Conference! This will be an exciting time to hear from and pray for our missionaries, learn about what God is doing around the world, and to pray for our world as you journey through our Global Prayer walk. Learn more below.


Gordon Fort, Guest Speaker
Click here to learn more about Gordon.

Saturday, September 24
Global Prayer Dinner, 4-6 pm in the South Campus Fellowship Dining Room. Childcare is available for ages 5 and under. Registration is required for the meal and childcare. The last day to register is Sunday, September 11.
Click here to register for the meal & childcare
In our time together we will:
hear testimonies from several of our missionaries

share a meal together

hear an encouraging word from Guest Speaker, Gordon Fort (IMB)

pray together
Sunday, September 25

Morning, 9:30 & 11 am at the Main Campus:
Missionaries will share in Life Groups

Missionaries will be prayed over in worship

Gordon Fort will preach in both services
Afternoon, 4-6 pm at the South Campus:
Missions Fair - mission partners, local through global, will set up tables in the gym for the church to visit.

Global Prayer Walk - We will have a prayer walk set up in the atrium that takes us through the 8 Affinities of the world (as defined by the

IMB): The Americas, Europe, NAME (North Africa Middle East), Sub-Saharan Africa, Central Asia, South Asia, Asian Pacific Rim, and the

Deaf Affinity.
The Missions Fair and Prayer Walk on Sunday, September 25 are open to anyone to attend, and registration is not needed.