Hungary Go Team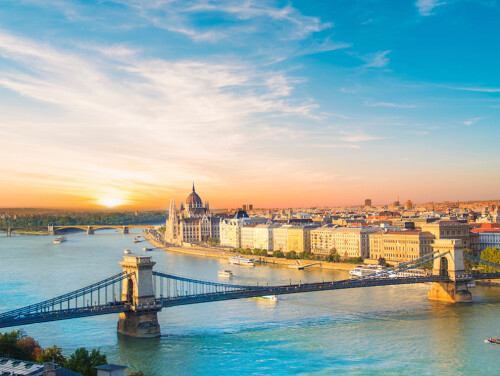 Hungary Go Team
July 6-16, 2023
This Go Team will travel to Diósd, Hungary (10 miles southwest of Budapest) to assist with a sports/English-language outreach camp in Budapest, Hungary. Learn more at the Interest Meeting on Wednesday, January 11, 2023 5:15 pm in room 114, main campus.
Fill out the Hungary 2023 Application at the link below to apply. Application and initial $250 deposit are due February 5, 2023.
Hungary 2023 Application 2023 Scholarship Application
Mission background
The Paulus Movement is committed to evangelism, discipleship, leadership training and church-planting. They seek to develop teams of full-time national missionaries (PIEI.org/Hungary). Our mission trip will assist the local pastor, Andras Kazar, and his associates during a Bible/Sports/English language camp.
Elementary Kids English/ Bible camp
There will be 40-80 kids from grades 2-6. It will be a five-day, day camp that runs from 9 am to 4 pm and will be conducted in the International Christian School of Budapest (ICSB) facilities in Diósd.

ICSBudapest.org
We are aiming to have a team size of 9-14 adults. Teens (age 13 and above) may also come but we need a minimum of 6-7 adults since Hungarian kids will be divided into 5 groups requiring at least one adult per group. Additionally, anyone under 18 years of age must be related to an adult on the team.
Americans will help with sports and English. There is one English class per day where they will be learning skits, but the kids will want to speak English with you all throughout the day.
Sports sessions will be held in the morning and afternoon. The sports may include: dance, ultimate frisbee, dodgeball and basketball, but ultimate frisbee has been the sport of choice the last few years since many age groups can participate.

For dance, the kids usually learn a dance routine and then perform it at the end of the camp. Most of the girls take part in this activity as boys hardly ever sign up. Bible times are in Hungarian and are led by Hungarians from the Paulus staff or church.
Camp Dates are July 10-14. Tentative travel dates- depart Huntsville on Thursday, July 6 and arrive in Budapest, Hungary on Friday, July 7. Depart Budapest, Hungary on Sunday, July 16 and arrive in Huntsville that evening.
Questions
For further information, please contact Don or Diane Baker at .