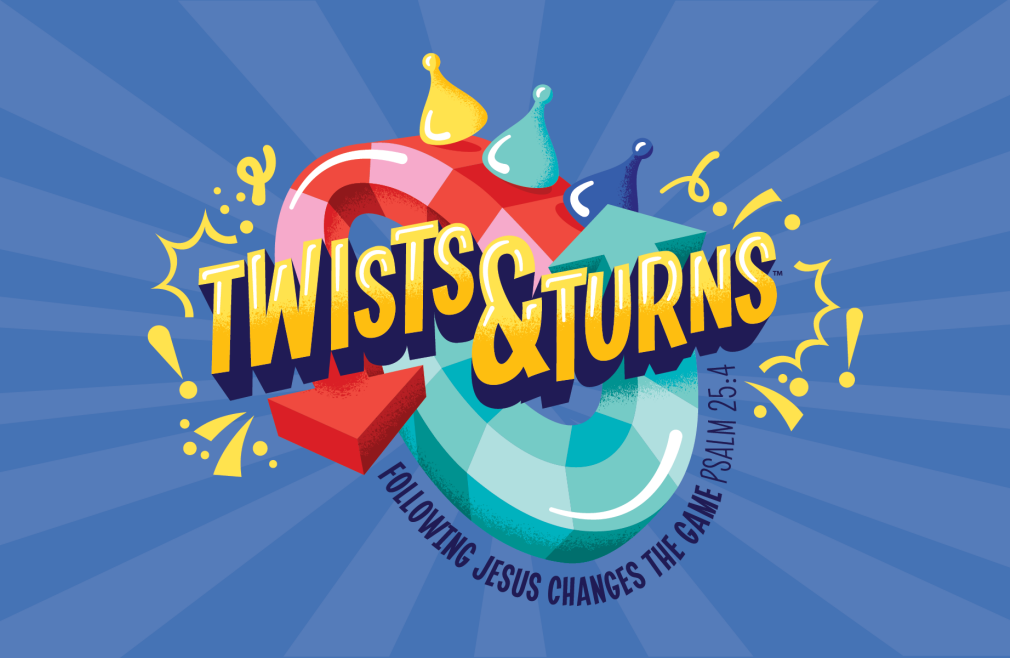 Monday, June 05, 2023 - Friday, June 09, 2023
---
Get ready to spin the spinner and beat the clock at Twists and Turns!

WHO: Kids 4 years old (by 9/1/2022) - Grades 5 (completed)


WHEN: June 5-9th | 8:30 am-Noon


WHERE: Whitesburg Baptist Church, Main Campus
6806 Whitesburg Drive, South, Huntsville, AL 35802


Join us for Twists & Turns™ VBS this summer! Kids will discover that Jesus guides us through all the twists and turns of our lives. He helps us know His ways and teaches us His paths. Following Jesus changes everything! Don't miss out! Click the button below to register.