Upcoming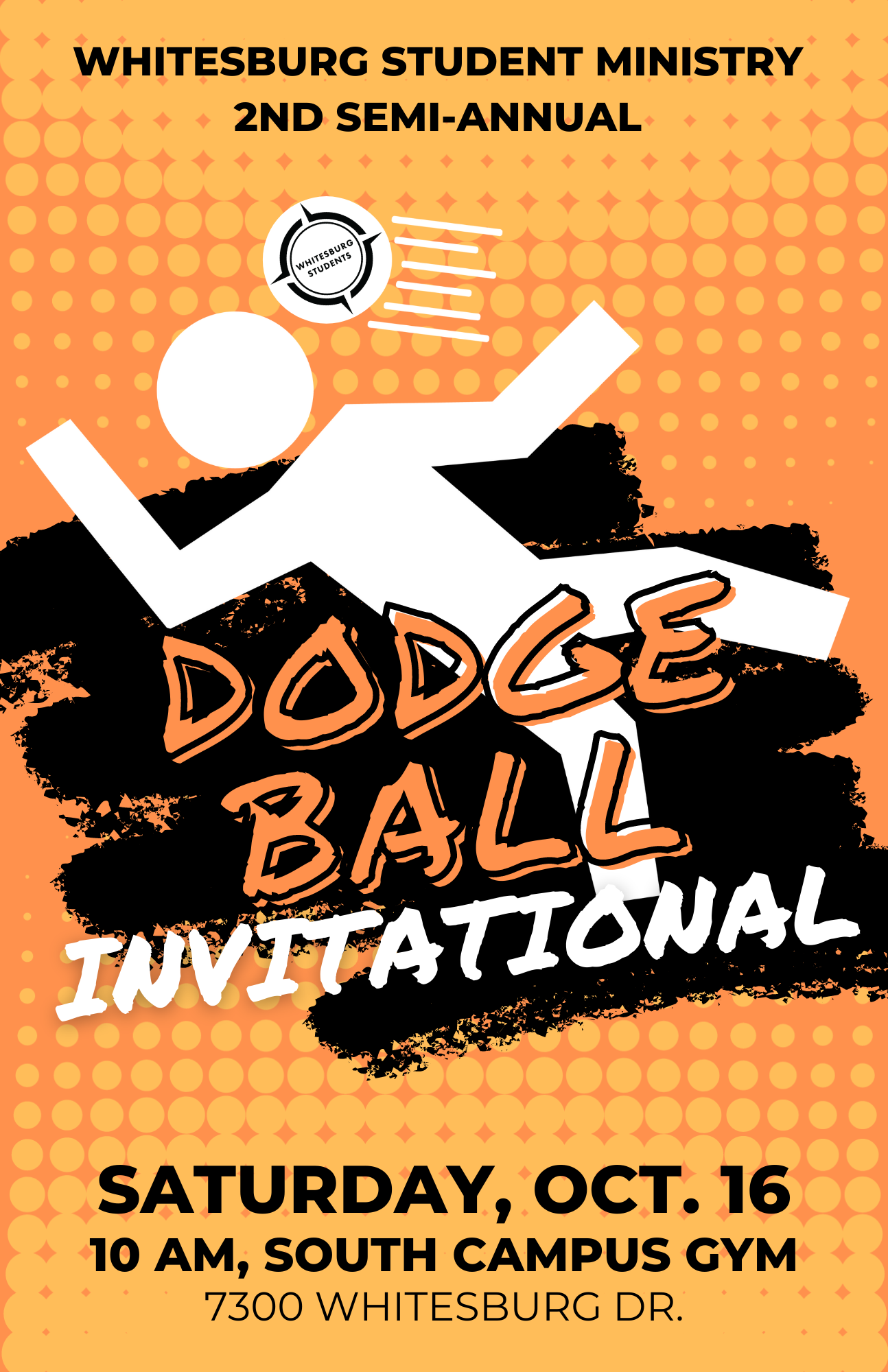 Whitesburg Student Ministry
2nd Semi-Annual 4v4 Dodgeball Invitational
All Middle School and High School students are invited to our Whitesburg Student Ministry 2nd Semi-Annual 4v4 Dodgeball Invitational! Create a team, come up with an awesome team name, and get ready for our DODGEBALL INVITATIONAL 2021!
Saturday, October 16 at 10 am
South Campus Gym
Cost:
$15 per student (includes tournament, prizes, and t-shirt!)

Bring your own lunch
Click the link below for Details & Registration.
Details & Registration