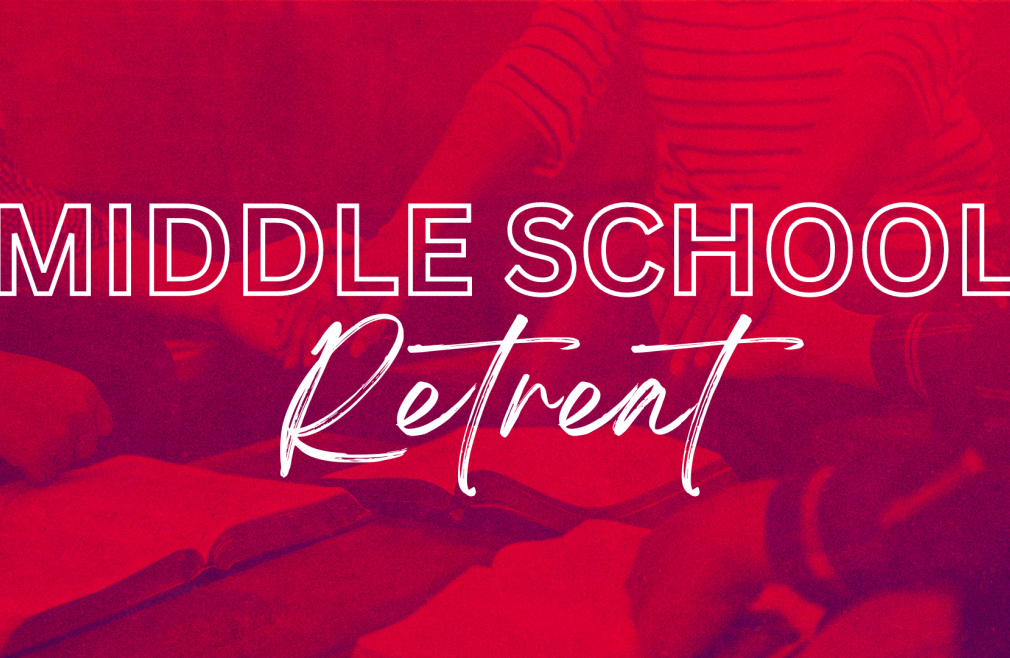 Saturday, April 01, 2023
,
10:00 AM - 3:00 PM
Saturday, April 1
10 am - 3 pm
Student Center
The Middle School Retreat is Saturday, April 1 from 10 am-3 pm at the Student Center. All 6-8th graders are invited. Bring a Bible, notebook, and pen. Lunch is provided.
The retreat will be discipleship focused with games, food, and fun scattered throughout our time together. We will be in the Word, pray together, and go over practical ways to be disciples and disciple-makers. All MS students are welcome. And it's FREE!!!! We hope to see you there!
Please RSVP and let us know you're coming!