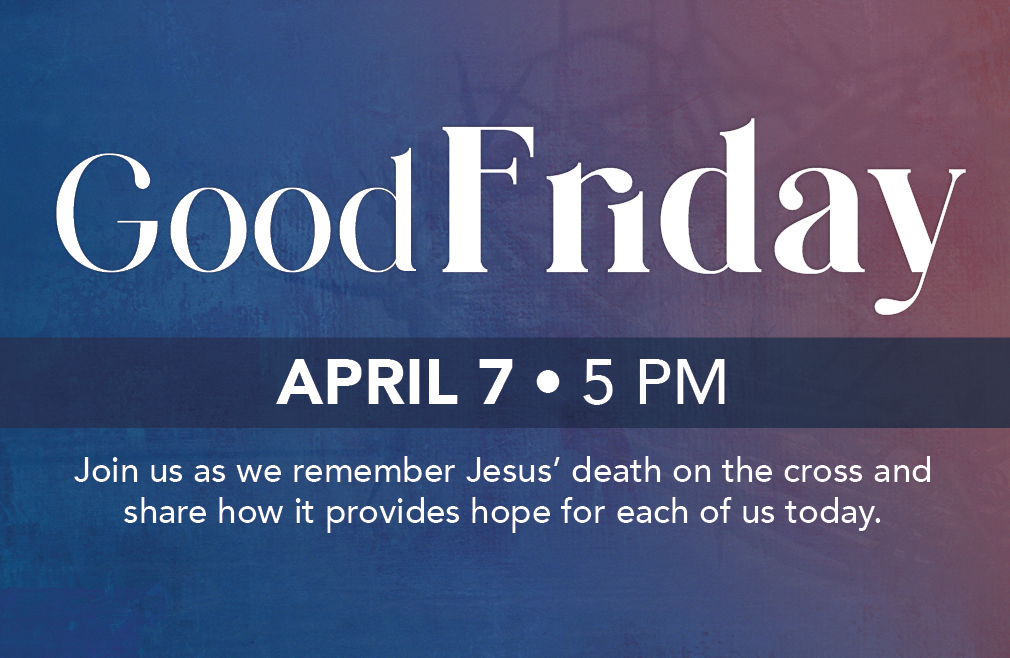 Friday, April 07, 2023
,
5:00 PM - 6:00 PM
How does an ancient event related to my life? Join us as we remember Jesus' death on the cross and share how it provides hope for each of us today.


Begin your Easter weekend gathering to take the Lord's Supper and to remember and reflect on the crucifixion. Childcare will be available for children ages 3 and under.
---