Friday, June 18, 2021 - Saturday, June 19, 2021
GridIron Conference
June 18-19, 2021 | Propst Arena, Huntsville, AL
Registration
$69 April 1 - April 30
$79 May 1 - May 31
$99 After May 31
Save $30 by registering in April. Save $20 by registering in May. Discounts are for tickets purchased from Whitesburg Baptist Church, and a limited number are available. Register at link below.
Speakers
Herschel Walker, Rick Burgess, Phil Waldrep, Jonathan Evans, Gary Chapman, and Ike Reighard.
Musicians
Charles Billingsley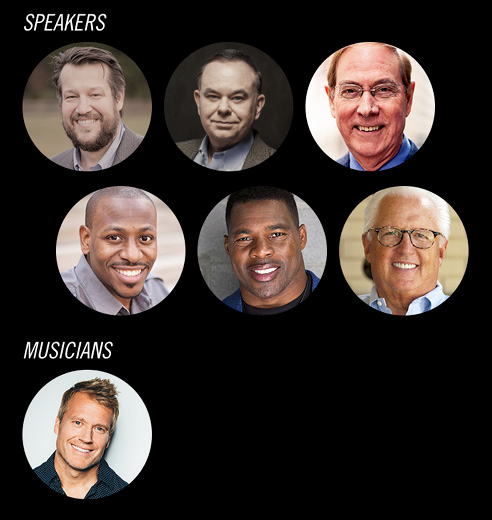 Questions?
Contact our Discipleship Office at 256-704-5678, ext. 220 or click here to email.
Conference Details