Daily, from 06/07/2021 to 06/11/2021
,
9:00 AM - 12:00 PM


Vacation Bible School 2021
June 7-11, 9 am to noon
Join us for VBS this summer! This fun week is for kids age 4 through grade 5 (by 9/1/2020).

Registration
Sign up TODAY- online at link below, or in our app!

Theme
The theme this year is Destination Dig®. Pack your bags and grab your gear, VBS 2021 is headed to present-day Israel where an epic adventure of discovery awaits. Discover amazing finds and exciting evidence that proves biblical events were not just stories. They really happened! At Destination Dig, kids will unearth more than just dirt. They'll discover real-life archaeological finds that have helped to uncover the truth about Jesus.

Be an inviter!
Inviter cards are at the Worship Center entrances to use to invite friends to Vacation Bible School! Another way you can be an inviter is to share our social media posts about VBS. Also use the graphic below to make your own post or text.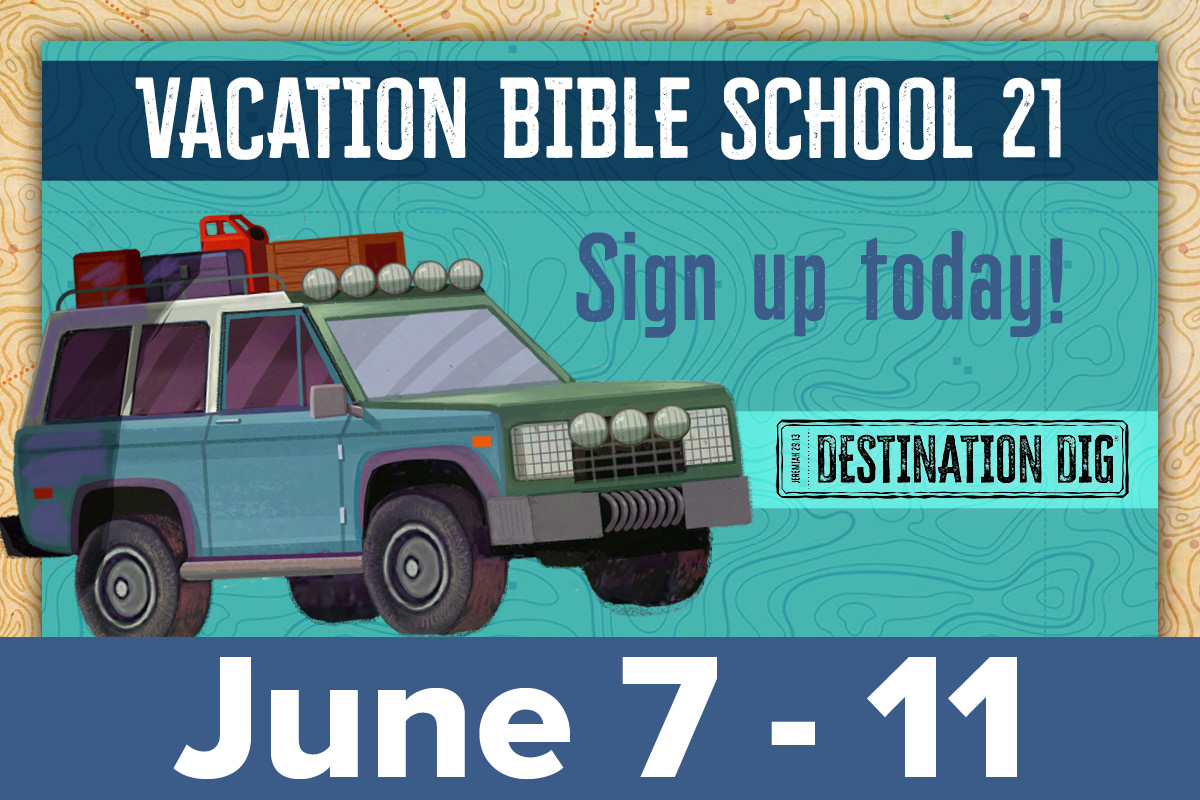 Calling all volunteers!
Join us for Destination Dig this summer. Sign up below to serve at VBS.

Questions?
Contact the Preschool or Children's Ministry at 256-704-5678, ext. 245 or click here to email.