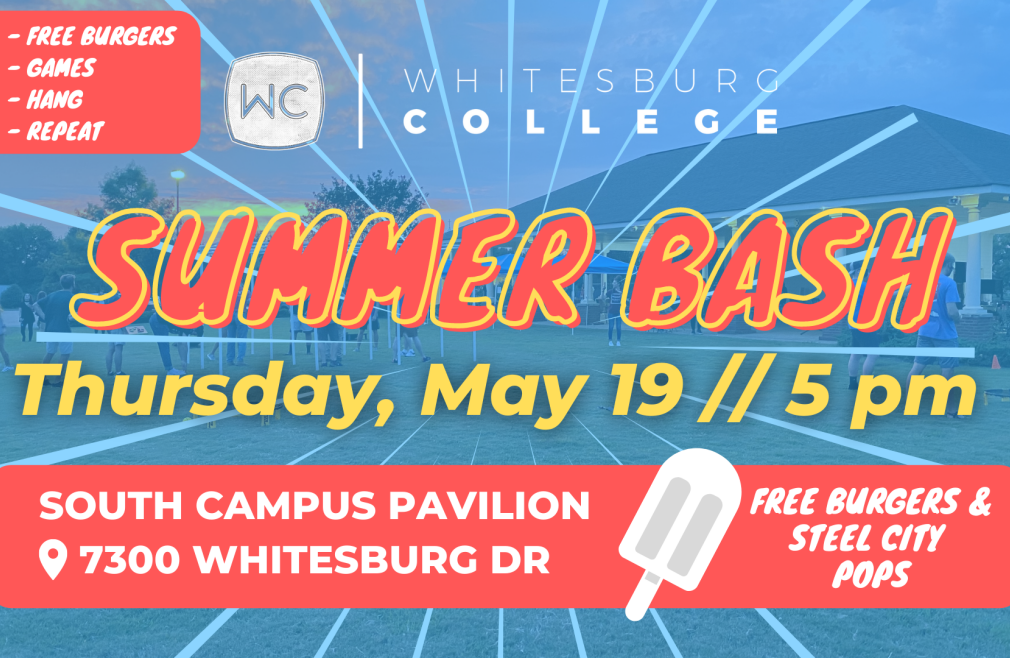 Thursday, May 19, 2022
,
5:00 PM - 8:00 PM
---
College Summer Bash
May 19, 5-8 pm
South Campus Pavilion
College Summer Bash kicks off the summer season as college students return home and upcoming freshmen have the opportunity to connect to the College Ministry. We will have outdoor games, free burgers, and free Steel City Pops!
For more information contact the College Ministry at 256-704-5678, ext. 201, or click here to email.