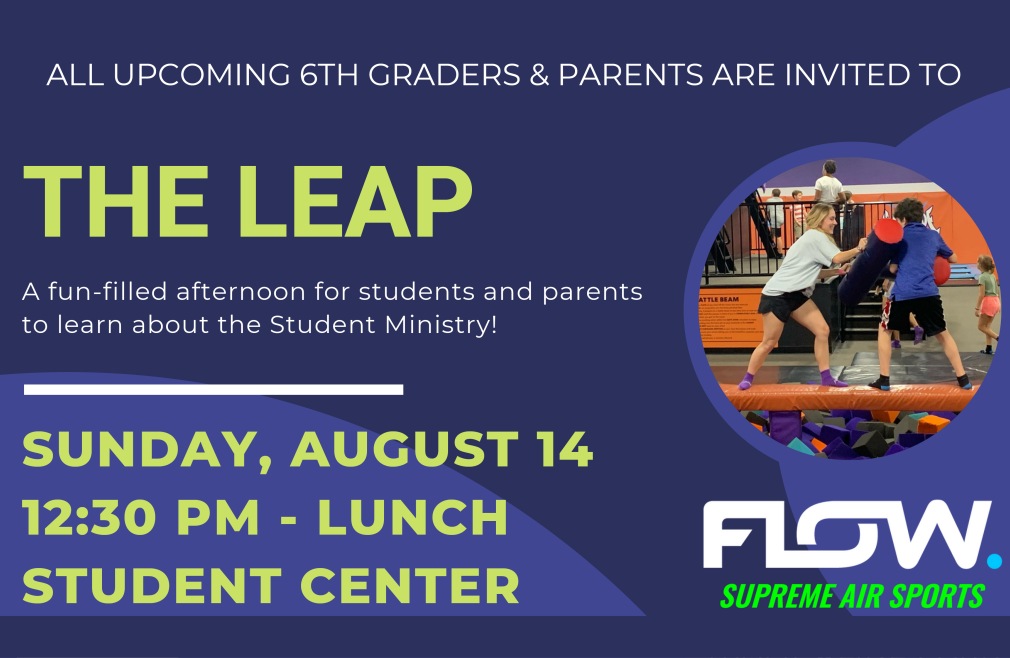 Sunday, August 14, 2022
,
12:30 PM - 3:30 PM
Lunch - 12:30 pm, Student Center
Trampoline Park - 2-3:30 pm, Flow Supreme Air Sports


The Leap is a special time for upcoming 6th graders and parents. This milestone event is designed to equip parents in making the most of discipleship opportunities specifically connected with middle school, as well as to challenge students to take their next steps toward adulthood by accepting more responsibility for their faith journey.
Cost is $20 and includes lunch for student and 2 parents, Bible, and a trip to Flow trampoline park in Huntsville. Please only register the student who is attending.
After lunch for those interested, we will go to Flow Air Sports (trampoline park) in Huntsville from 2-3:30 pm. Parents are welcome but not required to come along. We will have vans available to carry the kids back and forth.
Contact the Student Ministry Office for more information at 256-881-0952, ext. 201, or click here to email.