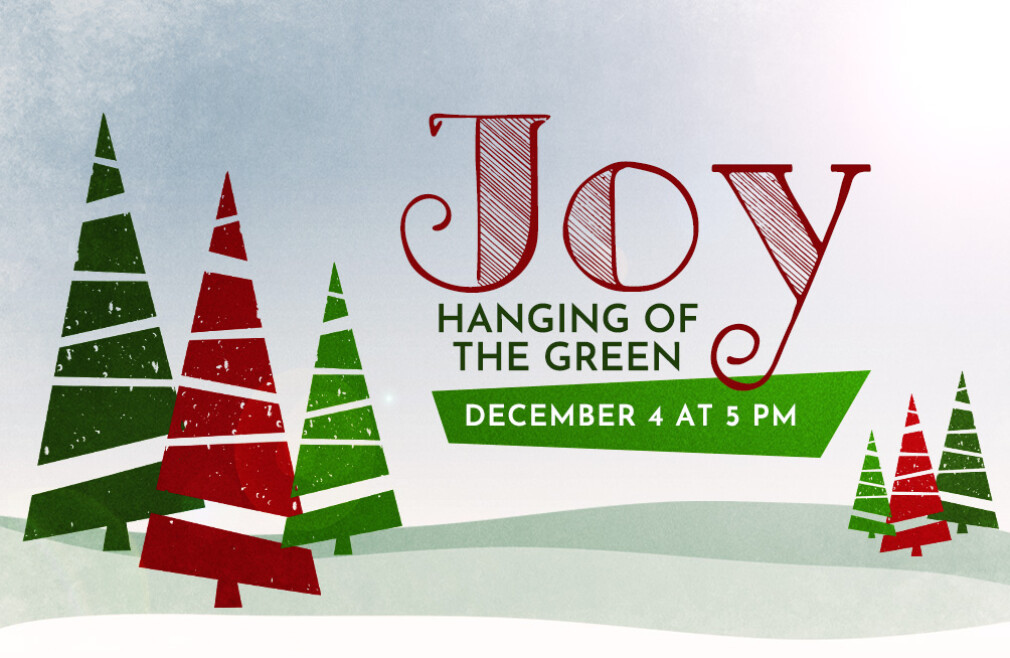 Sunday, December 04, 2022
,
5:00 PM - 6:30 PM

Join us on Sunday, December 4 at 5 o'clock as the Student Choir of Whitesburg Baptist Church presents the annual Hanging of the Green worship concert. Celebrate the joy of the season as a 150-voice middle and high school choir rekindle the telling of the Christmas story through song, text, and media. Along with a 50-piece orchestra, the choir will combine new dynamic contemporary selections with majestic traditional carols that are sure to delight young and old alike. The evening will conclude with a tenderhearted candlelit moment that will stir the soul. Our prayer is that you will engage and be changed by the music and lyrics as the Spirit reminds you of the everlasting "Joy" that only Christ can bring!

Looking for an online option?
Sunday, December 4 service at 5 pm will be streamed live on our Facebook, & Youtube at the links below.



Hanging of the Green Program
Check back for the Hanging of the Green program.