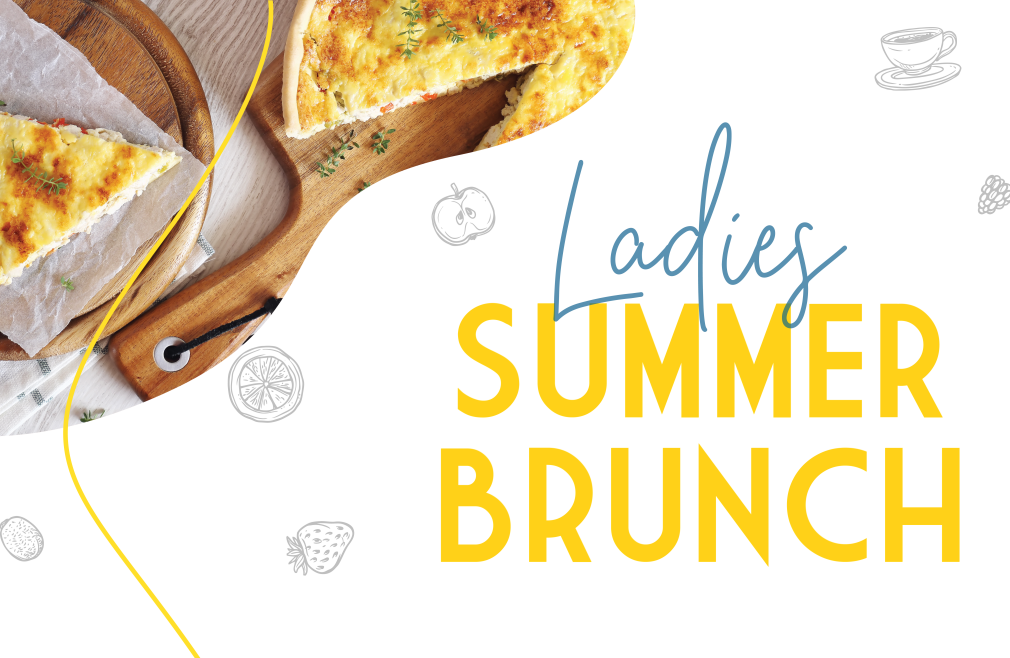 Saturday, July 16, 2022
,
9:30 AM - 11:30 AM
---
Early bird price is $7 through July 10 ($10 thereafter)
Whether you're new to Whitesburg or have been here a while, we all need connection with other women. So please join us for brunch, conversation at your table, and an overview of our new mentoring ministry which will begin in the Fall. Plus receive an extra special treat from Vicki Craft, our pastor's wife, as she shares an encouraging word with us. Bring a friend and make it a great morning!
WHEN & WHERE: It all happens Saturday, July 16, from 9:30 – 11:30 am | South Campus Fellowship Dining Room (7300 Whitesburg Drive).
PRICE: Early bird price is $7 through July 10; thereafter the price is $10.
You can pay via credit/debit card when you register online. To pay with cash/check, please contact Deree Tarwater at (256) 704-5678, ext. 209 or click here to email Deree Tarwater. To register for this event please click the button below.
Register Here for Ladies Summer Brunch