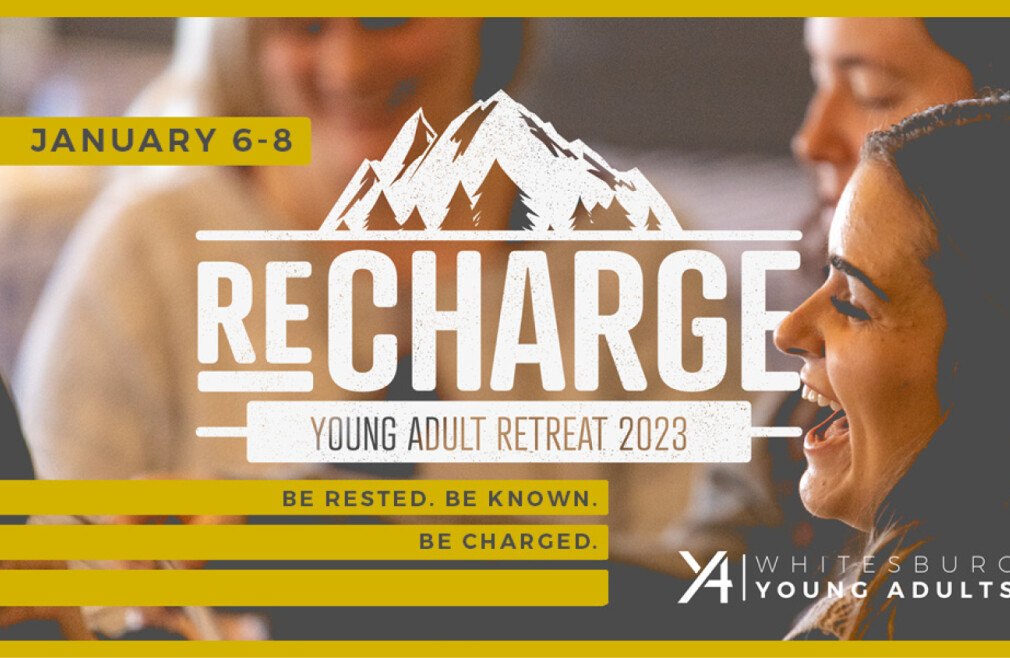 Friday, January 06, 2023
,
7:30 PM - Sunday, January 08, 2023, 8:00 AM
Are you feeling burnt out on work or your daily life? Do you struggle understanding the role and relationship we have with the Holy Spirit? Do you long to share the gospel with friends and coworkers, but feel inadequate or unprepared? What does it mean to rest and be satisfied in the Lord?
If you've ever asked yourself anything like these questions, we want you to join us for our Young Adult Retreat: RECHARGE, January 6-8, 2023. We will spend the weekend diving into the Scriptures and journeying together to reveal incredible and life-transforming truths about the character of God, His goodness, and our need for Him to move desperately in our hearts. We also desire for this to be a weekend of rest where one can fellowship with new and old friends, while enjoying the beautiful Camp ToKnowHim. There will be hiking, workshops to learn new skills, indoor and outdoor games, bon fires, and guest speaker, Zac Reno, sharing his story and the urgency of the gospel!
This weekend will be a perfect opportunity for you to get away without going far, rejuvenate and restore a healthy view of God and self, spend some incredible time building your relationships, and having flat out fun with others in our community!
Pricing Information:
You can pay in any amount of payments needed. $50 deposit locks in your spot now! Full payment is due by January 1.
EARLY BIRD: $75 (October 30- November 13)
DISCOUNTED RATE: $100 (November 14- December 11)
REGULAR PRICE: $120 (December 12- December 31)
The cost covers:
Lodging at Camp ToKnowHim
Multiple messages from pastors, leaders, and guests about relevant topics
Workshops on important and fun topics
Free time and outdoor activities
Great food & swag
The Young Adult Retreat will begin at 7:30 pm on Friday, January 6 at Camp ToKnowHim in Pisgah, AL. We encourage everyone to meet at the church and carpool together if you can! The retreat will wrap up and end Sunday morning, when we all come back to Whitesburg Baptist Church to worship.